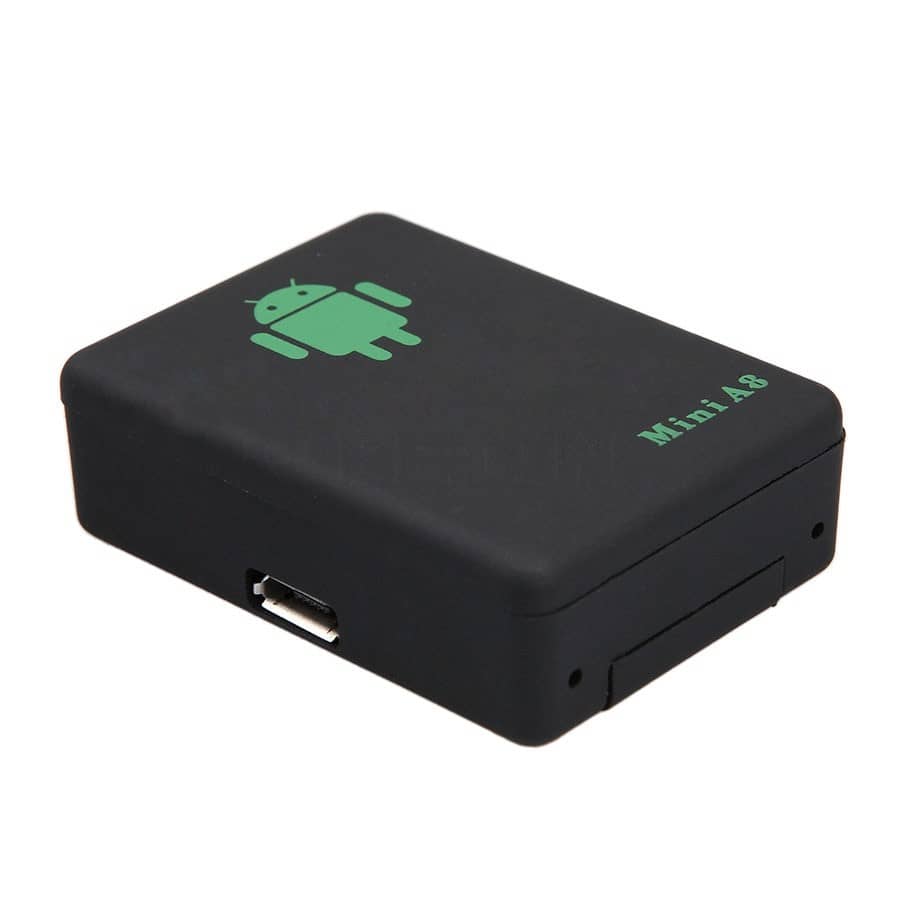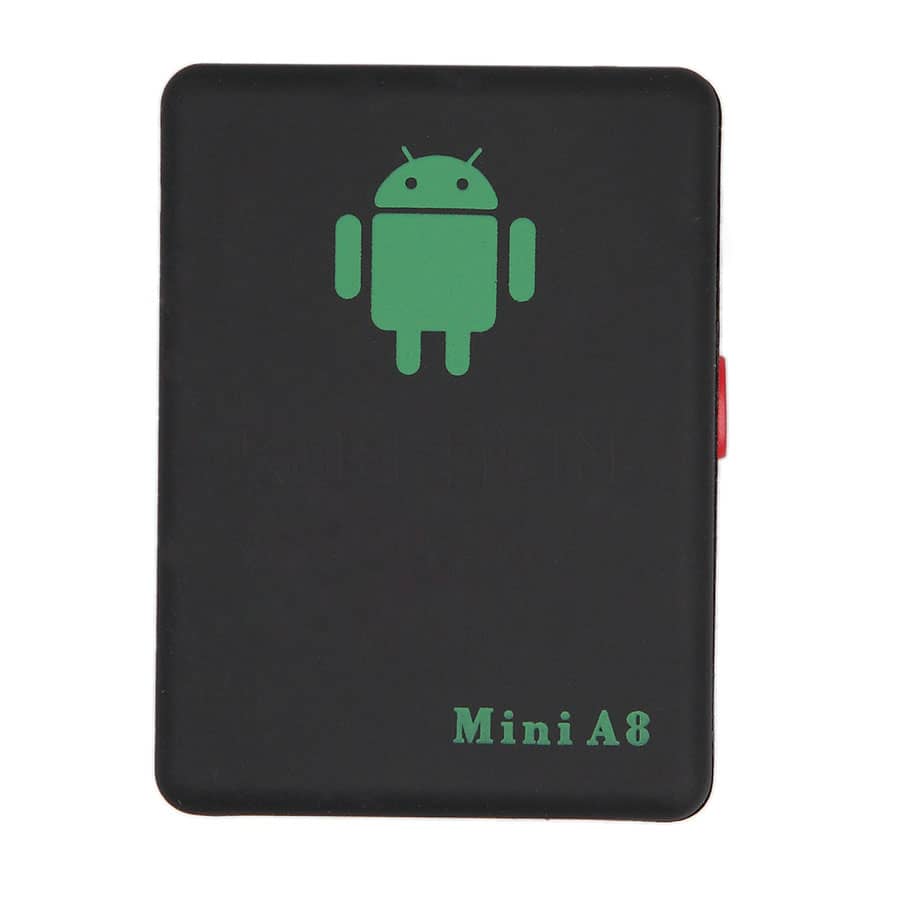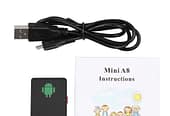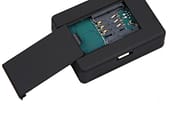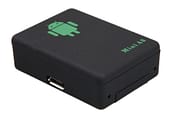 Real Time Mini A8 Tracking Device
This GPS tracker applies the newest technology with the following advantages: small size, long stand-by life, simple operation, stable functions, and convenient installation. It is widely used for household monitoring, children/elders/pets care, and the trace of lost cars or other possessions.
How does this tracking device work?
Your surveillance operation will be underway in 4 simple steps:
1. Insert a mobile phone SIM card in the device (E.G. free PAYG SIM card from O2).
2. Conceal the device.
3. Dial the pay-as-you-go number from your phone.
4. Listen – now you can hear what they are really talking about. Power on: open the back cover, put the SIM card into the slot, then it is automatically powered on. When booting, the indicator will light for 10s, after the indicator is off, close the back cover then it can be used.
Environmental monitoring: starting up normally, dial the alarm number, it will be easy to hear the situation within 10m around the machine after waiting for 5s.Sound control dialing: use mobile phones or fixed-line to get through the SIM card number in the alarm, hang up the machine when hearing the sound of the machine about 3s, and that means it sets up successfully.
When there is a sound above 45dB within 10 miters around the alarm, it will automatically dial the predefined number.
Send 0000 SMS to turn off the sound control function; Send 1111 SMS to turn on the sound control function.LBS positioning: please directly edit capital letters "DW" SMS to the alarm in China, and aboard please edit capital letters "GPS" to the alarm, the alarm will revert a message including the information about addresses/longitude & latitude/website in a minute.
SOS Emergency call: edit the content of messages with capital letters "SOS" to alarm, directly press the key SOS above for three seconds after setting successfully, and the alarm will directly call the setting number. And the indicator will flash. Standby time: when using the sound control function, the standby time is 5 to 7 days; when not using the sound control function, the standby time is 12 to 15 days. Real-Time Mini A8 Tracking Device. Real Time Mini A8 Tracking Device. Real Time Mini A8 Tracking Device
google.com, pub-6029583504907970, DIRECT, f08c47fec0942fa0
Overview
Category :

Computer Accessories
Features:
Specification:
Material: ABS
Color: Black
Operating Frequency: GSM850/900/1800/1900MHz
Memory: Support 32M Memory Card (Not Included)
Battery Using Time: 7h
Battery Type: Built-in 3.7V 500mAh Li-ion Battery
Humidity: 5%-95% Non-Condensing
Storage Temperature: -40℃ to 85℃
Working Temperature: -20℃ to 55℃
GPS Positioning Accuracy: 10m
Working Current: Below 10m
AIdle Current: Below 0.05m
ASize(L x W x T): Approx. 4cm x 3cm x 1.2cm/1.57" x 1.18" x 0.47"
Notes:
1. Before using the new machine should be filled with electricity, in order to achieve the best effect.
2. Standard charger: 5.0V, 500 mA±25mA, in order to avoid damage the host.
3. For installation, please pay attention to GSM network signal strength, do not install it at places with no signal or weak signal, which will affect the use effect.
4. The indicator light is unlit when run out of battery, so please charging before use.
5. If you couldnt get through the phone, please re-inserting the card, booting or charging again then re-test.
6. If it could not be automatic answer, please re-inserting the card and booting.
7. When it could not reply the message, please check if the SIM card has overdue bills, or check if the SIM card is filled with text messages, then try it again.
8. This product is forbidden for illegal purposes, Otherwise your peril.
9. Please allow 1-3cm (0.4-1.18") difference due to manual measurement and slight co-lor var-iation for different display setting.