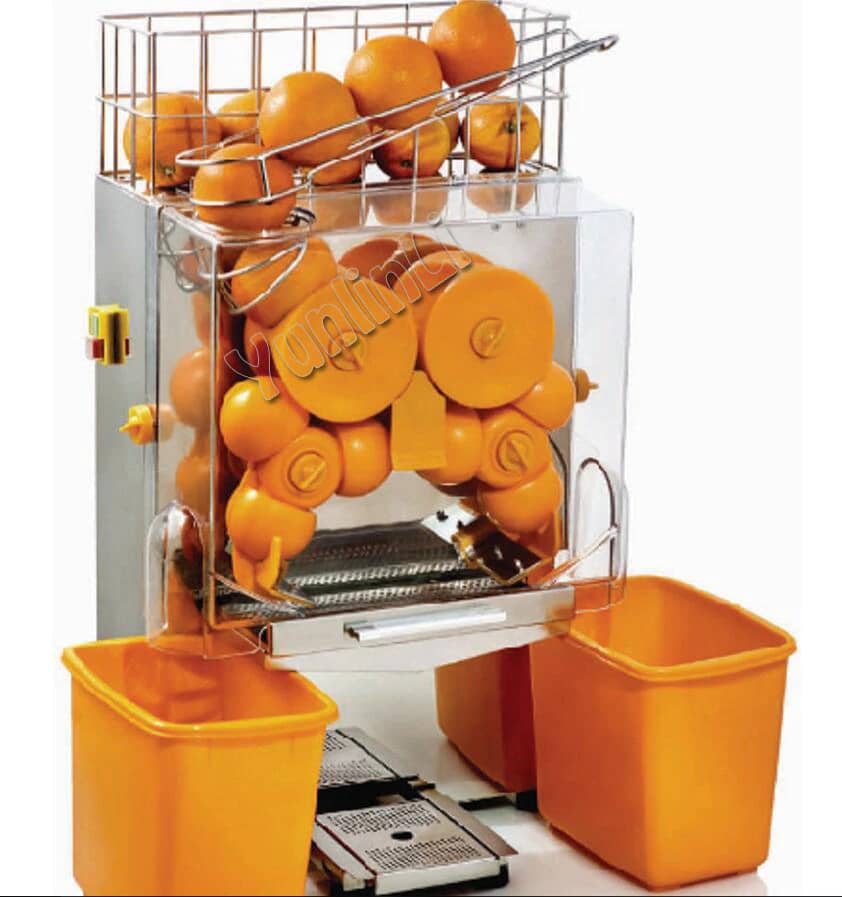 Orange juicer squeeze 20-22 oranges per mins. size of orange require: 1.6"-3.2". orange juice squeezer commercial easy to operate and clean. suitable for small drink shops, fruit shop, restaurants, hotels, bars, the office of cards, tea – and coffee-houses, a very wide range of applications.
description orange juice squeezer juicer extractor machine fruit citrus lemon lime for commercial home use this juicer machine designed reasonably, both exterior and interior structures are advanced. this machine is most efficiency juice making machine in the international market.
characteristics of the machine are: no antiseptic, coloring matter, essence and water in the fresh juice. it is totally different with other juicers in the market. use this machine you just need to antisepsis and wash fresh oranges, the machine will peel the skin, producing fresh juices, filtrate automatically. please kindly call if interested delivery service available nationwide.
google.com, pub-6029583504907970, DIRECT, f08c47fec0942fa0
Overview
Category :

Restaurant & Catering Equipment